Cash Draws & Competitions
Get your friends together and come and play.
WEDNESDAY & THURSDAYS
Members Cash Draw
Every Wednesday & Thursday evening from 7.30pm. Jackpot starts at $1,000. Become a member – it's free to join!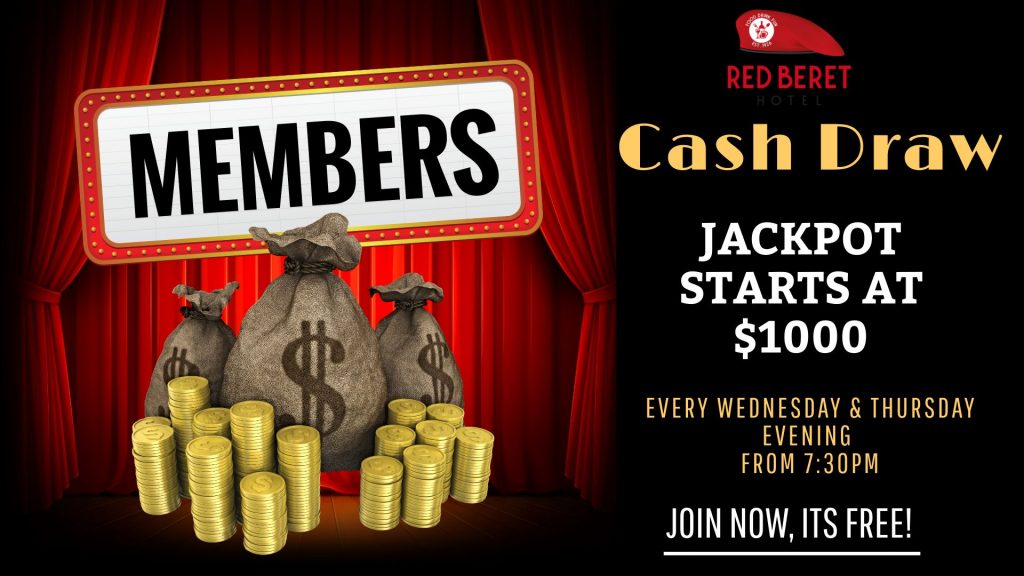 THURSDAY & FRIDAYS
After Work Raffles
18+ only, Main Bar, Cheeky Entertainment from 4pm – 6pm. Raffles, Meat Trays and Prizes to be won!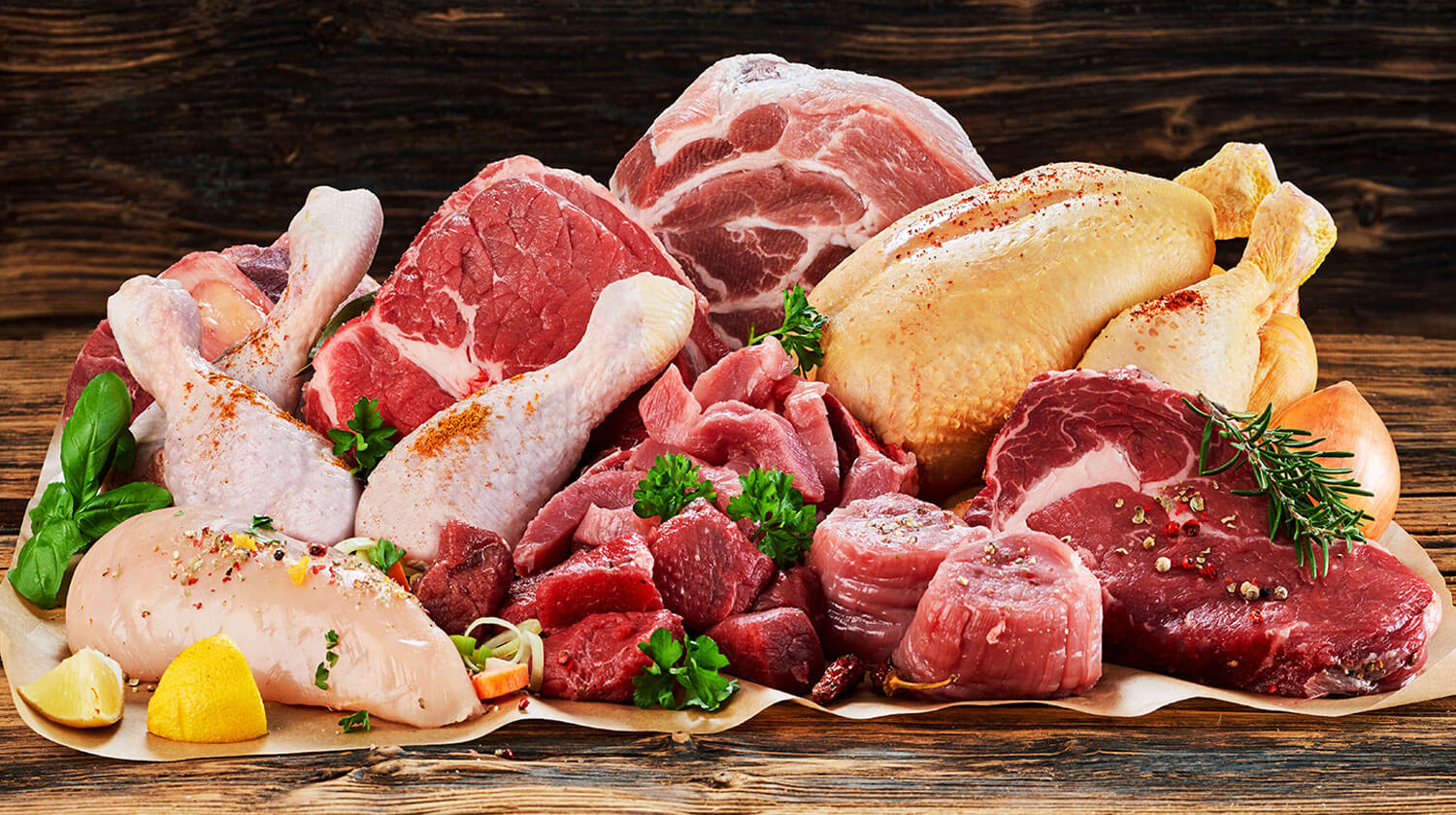 Locals Draw – Opens at 10am, drawn at 1pm.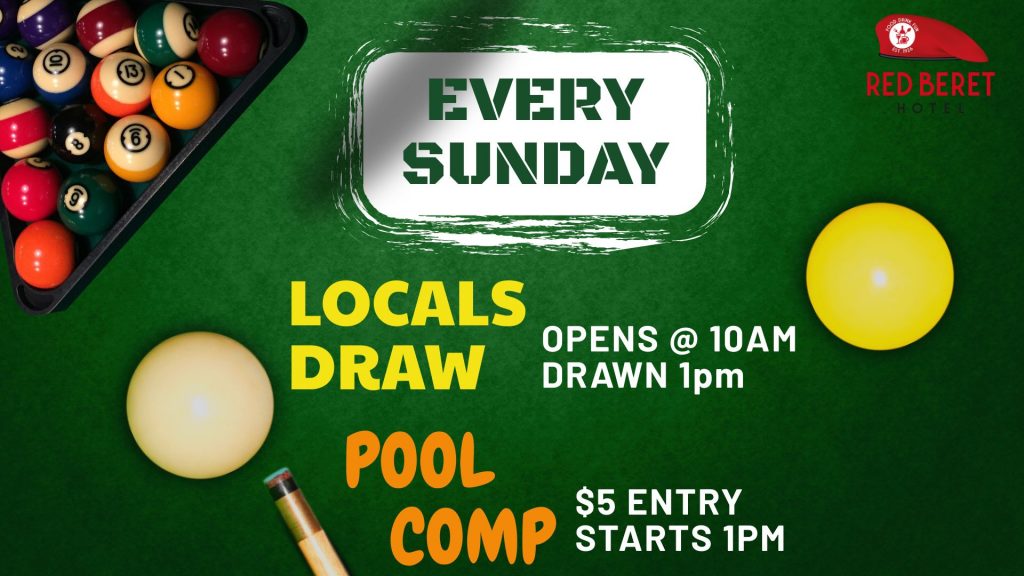 MONDAY
FREE Weekly Trivia
FREE ENTRY. 7pm Start. Interactive trivia – game show style buzzers. Prizes to be won!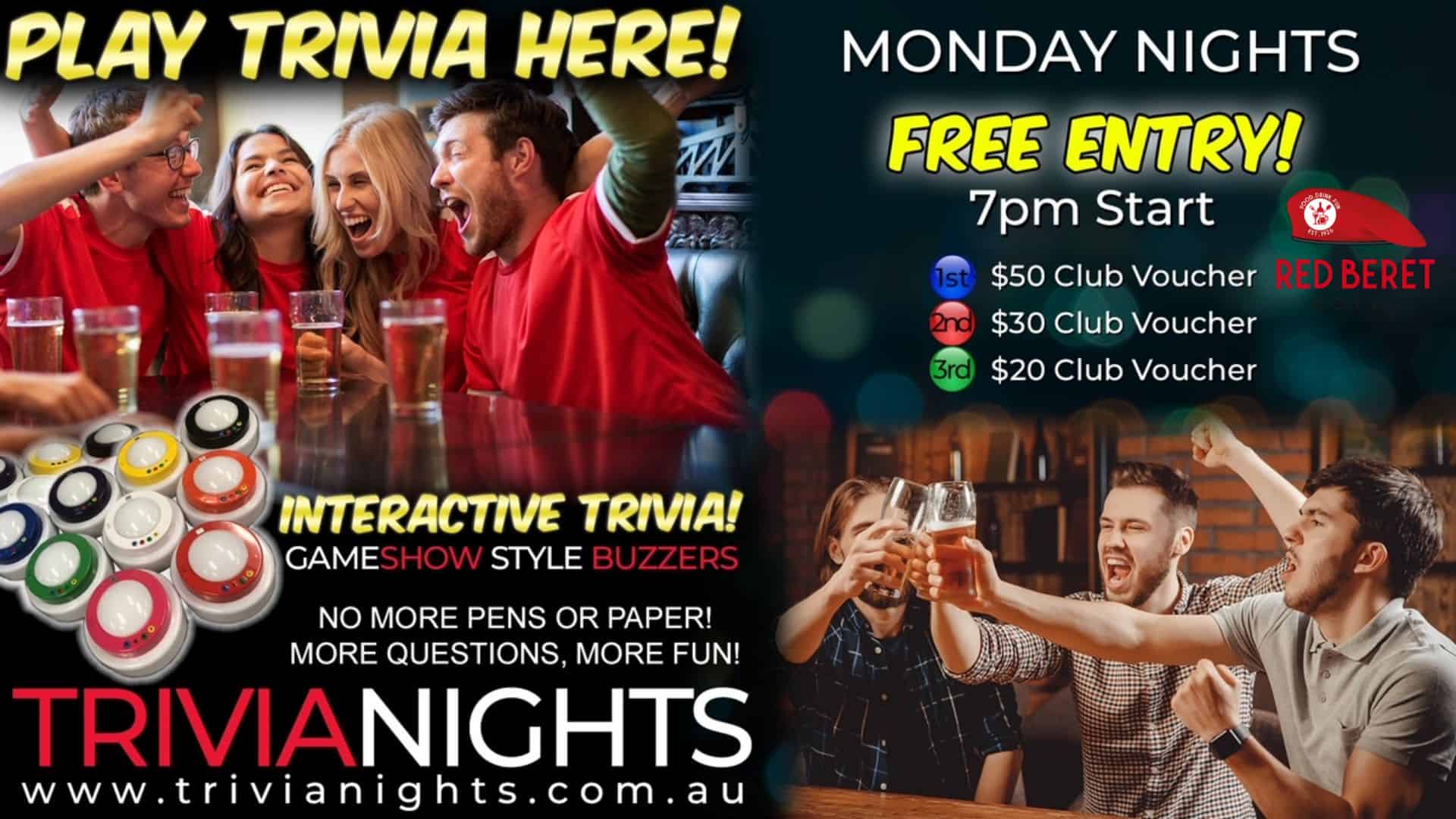 Come on down to the Red Beret Hotel for a fun night of poker!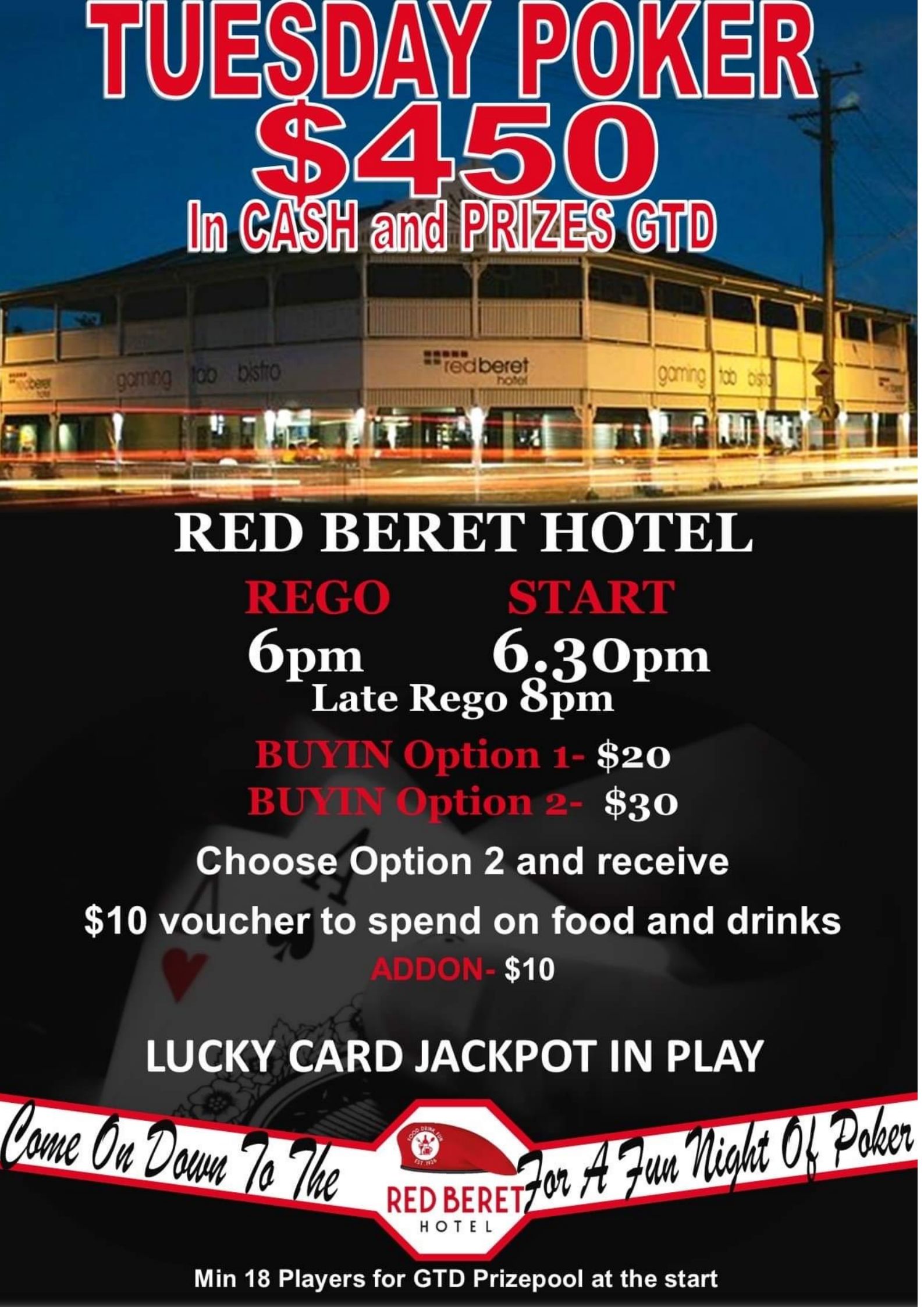 Winner takes all! 5pm Registration, 6pm Start.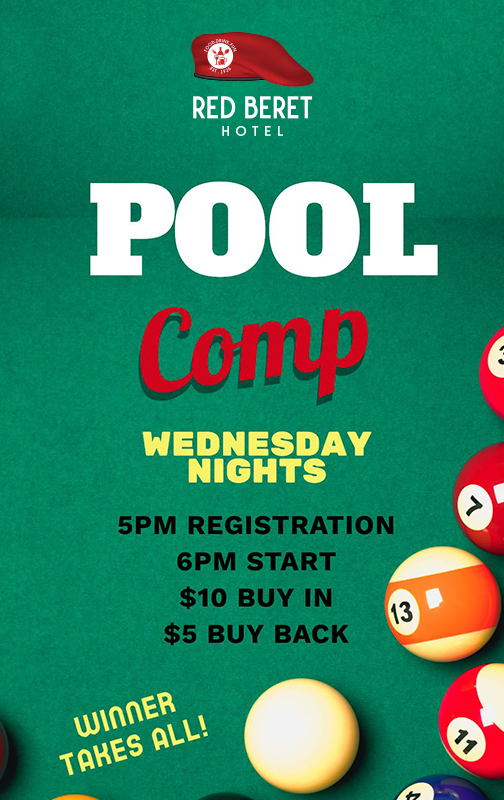 Pool Comp – $5 entry starts at 1pm.