ALL DAY DINING
11am – 9pm
7 DAYS A WEEK
$20 LUNCH SPECIALS
11am – 5pm
7 DAYS A WEEK
EAT
Dylan's Bistro & The Deck
A friendly welcome to The Red Beret!
We look forward to welcoming you and your guests to The Red Beret for a quality Cairns dining experience at an affordable price.
Enjoy a meal in our Dylan's Bistro with all your family & friends. Don't miss any of the action with our Big Screen showing all the latest live sport & entertain the little one's with our Kids Room in sight!
Enjoy the atmosphere that FNQ offers with our newly renovated space "The Deck" providing a relaxed atmosphere with quality dining in an outdoor setting.
If you have any dietary requirements or enquiries please do not hesitate to contact us on 4055 1249!
~ MICHAEL, VENUE MANAGER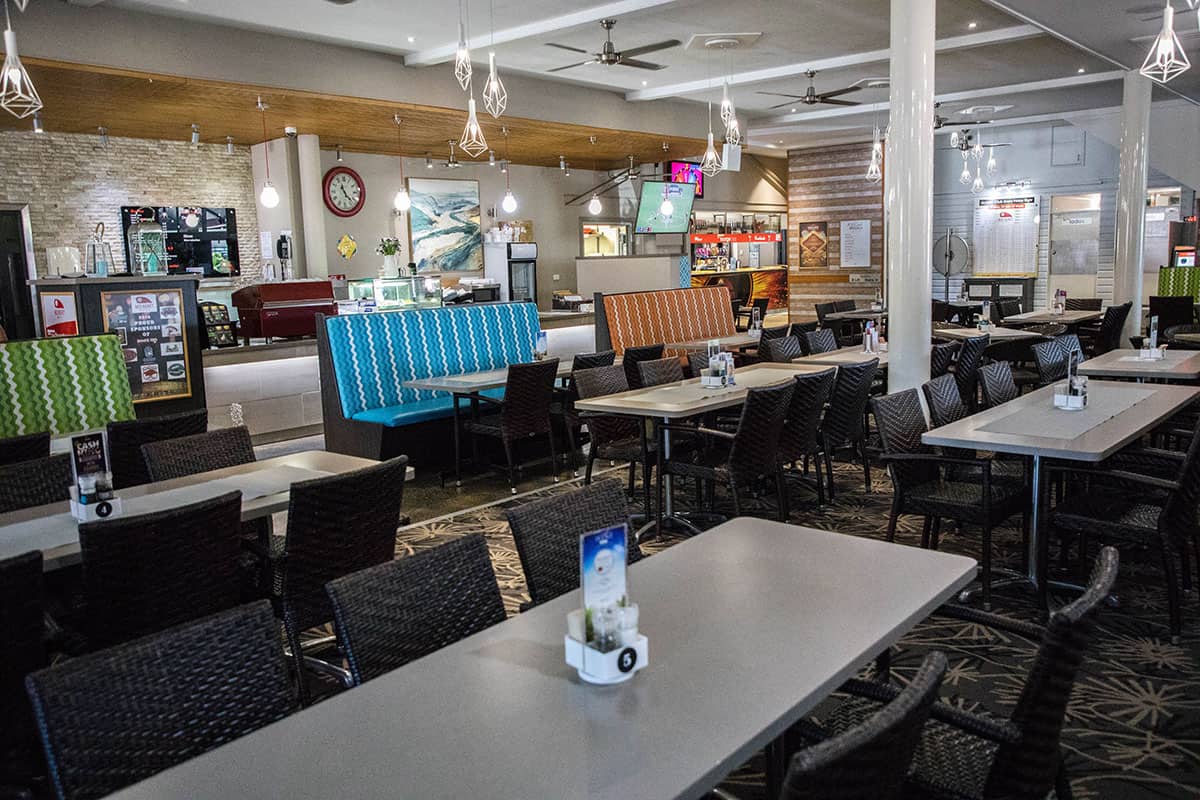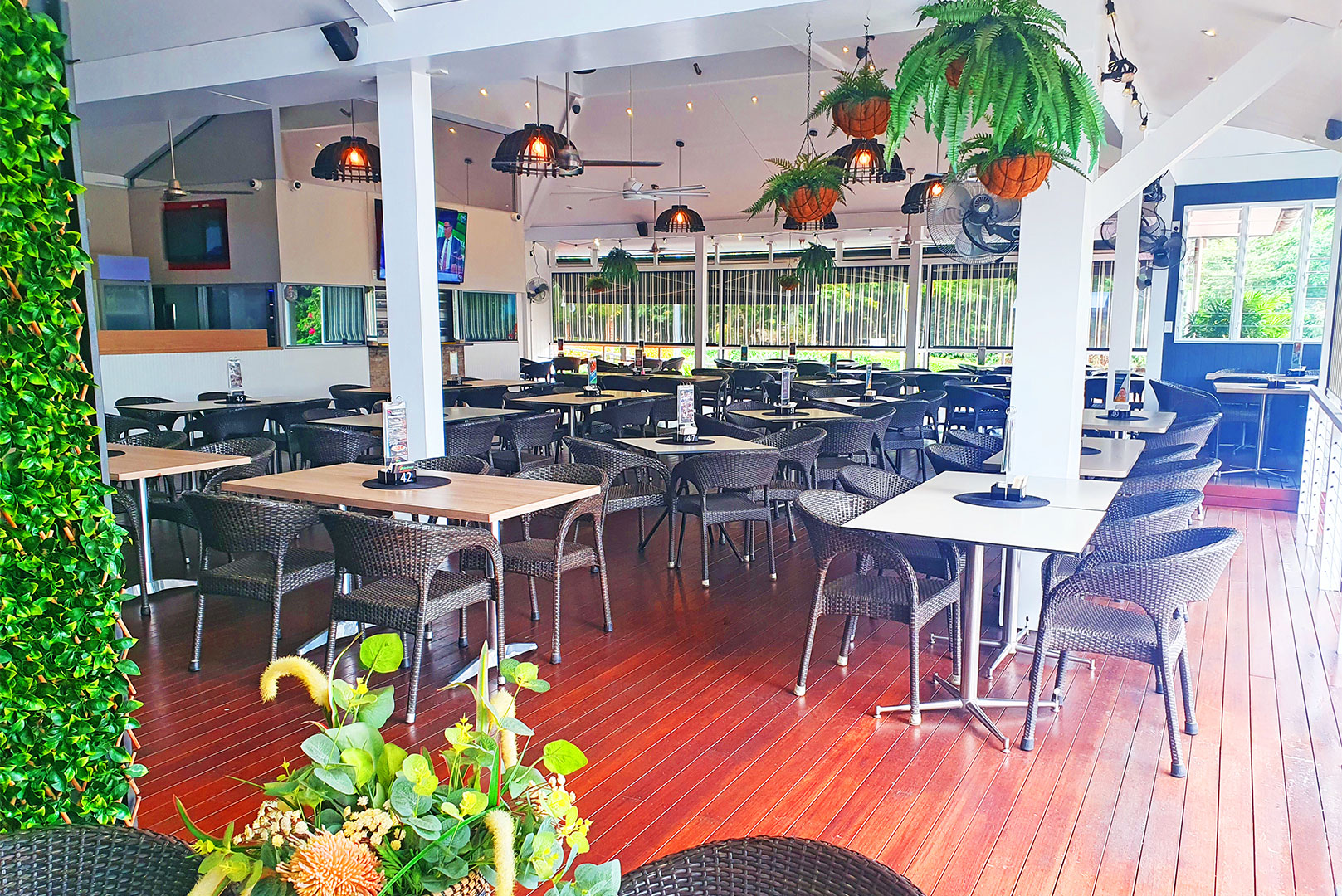 Public Holiday Surcharge
Public Holiday 15% surcharge on all meals. Starting 25/04/23.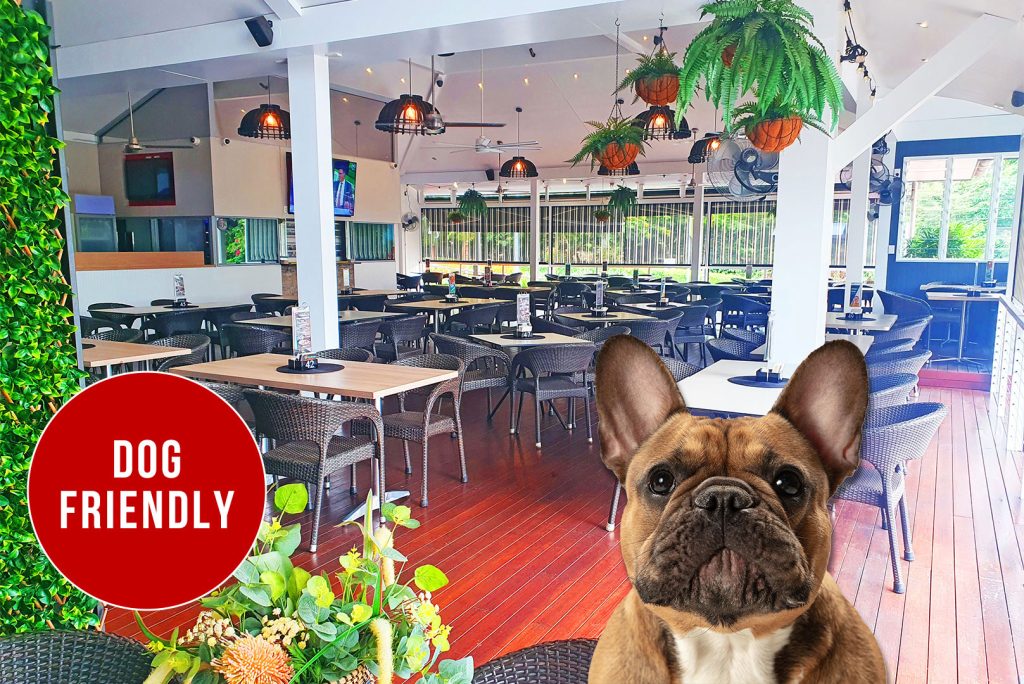 JOIN US WITH YOUR FOUR-LEGGED BFF
The Deck is Dog Friendly
Great news! The Deck is now dog friendly, welcoming all furry friends to join you for a delightful meal. However, please ensure that only non-aggressive dogs are brought along, as the safety and comfort of all guests are our top priority. Kindly keep your four-legged BFF on a leash during their visit, allowing everyone to enjoy a pleasant dining experience together.
EAT
Kids room & indoor playground
Enjoy our expansive Kids Room with new Play Stations, claw machines and indoor playground.